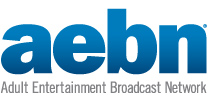 NEW on AEBN Video On Demand The Next Body Guards Photo Shoot Trim


NEW on Hot Movies Video On Demand The Next Body Guards Photo Shoot Trim


NEW on XTube Video On Demand The Next Body Guards Photo Shoot Trim


Packaged DVD on TLA The Next Body Guards Photo Shoot Trim
The Next Body Guards Photo Shoot Trim

Nick Baer presents five new Body Guards, fit and hunky men from the glamorous Las Vegas Strip. With backgrounds in university sports, military, and security, these fitness guys are ready to do it all for the best possible nude photo shoot. Our photographer knows how to add the finishing touches to make these body beautiful guys really show off in front of the camera - including fluffing and working the penis pump for added measure. Full frontal male nudity, color, 62 minutes.
---
Quick Links to our book, DVD and clips catalogs:
www.gay-dvds-for-women-and-men.com
www.NickBaerGallery.com
www.NudeMaleMassage.com
---
---
Have you accepted your FREE minutes from HotMovies and AEBN?
HotMovies - DudeLodge TriangleDream
AEBN - DudeLodge and TriangleDream
They are yours for the taking!
Looking for flat rate weekly or monthly prices to watch Nick Baer's videos?
AEBN now has the SuperPass monthly viewing option.
Watch DudeLodge videos on XTube for 30 days
Watch TriangleDream videos on XTube for 30 days.
Hot Movies now offers flat-rate weekly and monthly packages for DudeLodge and TriangleDream movies:
Coach Karl and the Jocks
Jack Off Dudes
Dude Lodge
Triangle Dream
Shower And Massage
Bare Feet & Tickle
Own the clips from DudeLodge.com videos.
Own the clips from TriangleDream video.
and Gay Cinema features from Unicorn Media


---
Are you a fan of BadPuppy and DogGoneVideo?
Now you can enjoy DudeLodge and TriangleDream videos on DogGoneVideo!